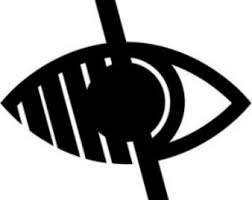 Members of the IAT MAT
Members of the Ironstone Academy Trust
There are 5 Members of IAT
The first meeting was held at Zetland Primary on 4.10.16 at 16.30pm
The annual general meeting was held at Normanby Primary School on 2.10.17 at 17.00
Carol Barwell
Carol is Chair of the Members of IAT.
Carol is currently retraining as School Business Manager which gives her an in-depth knowledge of school operations on a day to day basis and how board decisions effect stakeholders.
She had also served 9 years as a governor (most recently as the Chair) at Normanby Primary School/Ironstone Academy Trust, which has given her an all-round in depth knowledge of the education sector with a specific focus on primary.
As a Business Manager with the Royal Bank of Scotland group for 12 years out of 28 years total service, her role involved developing:
 financial analysis, long term planning. compliance, networking and working collaboratively.
 financial accountability; involves scrutiny of existing budgets, long term planning and acquiring best value; which she was tasked with on a daily basis in.
Steve Elliott
Steve is the Chair of Trustees for IAT.
Retired
Previously Chair of Governors, Ormesby Primary School
Previously an accountant in the private sector
8 years as Chief Internal Auditor for Redcar and Cleveland Borough Council
Assistant Borough Treasurer for Redcar and Cleveland Borough Council
9 years as Head of Operational Finance for Redcar and Cleveland Borough Council prior to retirement
Financial management, Risk management, compliance, audit
Sarah Laverick
Sarah has been the Vice Chair of Governors, Normanby Primary, for two Years. She is the current Chair, and will continue as such.
She has been the nominated Safeguarding Governor for two years.
Sarah has extensive expertise in complaints resolution as manager within the Department for Work and Pensions; her skills include, risk management, project management. She has an ability to analyse general school performance and organisational structures. She was elected a Vice Chair of Normanby Governing Body in 2014.
Pat Anderson
Pat will continue to work with the Local Governing Body of Ormesby Primary School and sit on this Local Governing Body.
Currently an International Citizen Service selector in York
Governor Ormesby Primary 30 years' experience in Primary and Special schools
8 years as a Head Teacher prior to retirement
27 months as a VSO Education Management Advisor in Nepal
14 years as a member of Guisborough & Great Ayton Rotary Club, roles have included Club President and Assistant District Governor Member of Trust; Education, Performance Management and analysis of performance data
Joan Woods
Retired
Currently a Governor Nunthorpe Primary
Joan is a retired Local Authority Administrator. In her administration role she worked as PA to the Director of Education in Middlesbrough).
Two existing members were replaced in October 2016 as the Trust expanded;
Sue Cochrane and Lesley Payne were replaced as members reflecting the increased diversity of the Trust.