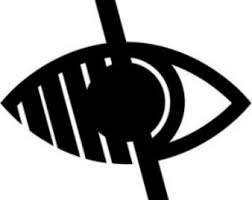 Members of the IAT MAT
Members of the Ironstone Academy Trust
There are 5 Members of IAT
The first meeting was held at Zetland Primary on the 4th October 2016 at 16.30pm
The annual general meeting was held at Normanby Primary School on 2nd October 2017 at 17.00
Carol Barwell
Carol is Chair of the Members of IAT.
Carol is currently retraining as School Business Manager which gives her an in-depth knowledge of school operations on a day to day basis and how board decisions effect stakeholders.
She had also served 9 years as a governor (most recently as the Chair) at Normanby Primary School/Ironstone Academy Trust, which has given her an all-round in depth knowledge of the education sector with a specific focus on primary.
As a Business Manager with the Royal Bank of Scotland group for 12 years out of 28 years total service, her role involved developing:
financial analysis, long term planning. compliance, networking and working collaboratively.
financial accountability; involves scrutiny of existing budgets, long term planning and acquiring best value; which she was tasked with on a daily basis in.
Steve Elliott
Steve is the Chair of Trustees for IAT.
Retired
Previously Chair of Governors, Ormesby Primary School
Previously an accountant in the private sector
8 years as Chief Internal Auditor for Redcar and Cleveland Borough Council
Assistant Borough Treasurer for Redcar and Cleveland Borough Council
9 years as Head of Operational Finance for Redcar and Cleveland Borough Council prior to retirement
Financial management, Risk management, compliance, audit
Pat Anderson
Pat will continue to work with the Local Governing Body of Ormesby Primary School and sit on this Local Governing Body.
Currently an International Citizen Service selector in York
Governor Ormesby Primary 30 years' experience in Primary and Special schools
8 years as a Head Teacher prior to retirement
27 months as a VSO Education Management Advisor in Nepal
14 years as a member of Guisborough & Great Ayton Rotary Club, roles have included Club President and Assistant District Governor Member of Trust; Education, Performance Management and analysis of performance data.
Darren Holmes
Darren is an experienced leader and educator and is the founder and CEO of the Enquire Learning Trust. In this capacity he works with leaders, teachers, local governors and other professionals to enhance leadership, facilitate improvement, foster transformation and generate quality outcomes for young people. His specialism is in developing strategy, practice, provision and opportunity through reflection on action, enquiry based learning and powerful communities of practice. Darren has wide experience of governance in public services and has actively supported the foundation and growth of 5 Trusts across the north of England.
Darren has written on a range of leadership issues for academic journals and national publications and has presented at national and international research conventions. His previous experience includes more than 30 years as a teacher, school leader, facilitator, coach, leadership consultant and senior local authority officer. He has worked as a researcher and facilitator for the National College and is currently in the final year of MBA studies.
Gari Finch
Gari Finch is retired teacher of Geology and Geography.  Most of his teaching was at a secondary school in Eston, and he spent some time teaching in Yarm and Saltburn. He therefore has a strong understanding of the environment we work in. 
In addition, Gari has been a member of Cleveland Mountain Rescue Team for over 50 years demonstrating a strong commitment to public service in the Charity sector. He is currently the Chair of the local Mountain Rescue Team and has held similar roles regionally, he is therefore experienced in monitoring charity accounts and the standards expected of Trustees. 
Lee Brown
I have been involved in education since qualifying as a History teacher in 1997. During that time, I have performed several pastoral, academic and leadership roles. In 2014 was appointed Principal of Nunthorpe Academy. More recently I became the Executive Principal and a Trustee of Nunthorpe Multi Academy Trust. In terms of additional governance experience I have been a parent governor at a nursery school and a staff governor in an academy.