Trust Team
CEO: Carl Faulkner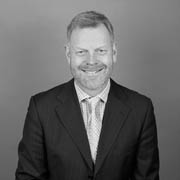 Carl Faulkner works as the Chief Executive Officer of Ironstone Academy Trust.
A proud father of three children he has lived in Teesside for thirty years, and has worked in Outdoor Education and Schools since he moved here.
'Middlesbrough, and Guisborough, have been a great place for me to live and work; I want my families to feel the same about the schools they send their children to'.
Carl has committed his career and 'spare time' to working in education and helping others. Alongside his school role he has served as a Team Leader of a Mountain Rescue Team. Having worked as Head teacher of two very different, and rapidly improved schools, he recognises how important it is that our school leaders are both supported and challenged, 'one without the other and no school will thrive'.
He has worked as an Additional Inspector for OFSTED and a School Improvement Partner for the Local Authority. 'School improvement doesn't just happen, we need to look at our pupils and their needs, and recognise where we can make our teaching and our curriculum meet their expectations.'
Carl is an National Leader of Education, he is currently supporting another Academy Trust as they 'set themselves up'. 'We have enough challenges in education without setting ourselves up in competition; let's make sure every family can pick a great school for their child!'
Carl Faulkner
CEO – Ironstone Multi Academy Trust
---
Deputy CEO: Amy Blackburn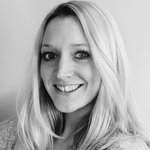 Amy Blackburn, the headteacher at Ormesby Primary School and formerly at Oxbridge Lane Primary School, is an educational leader with a passion for improving the life chances of young learners. She was appointed to the post of Deputy CEO of the Ironstone Academy Trust in September 2023.
Amy has gained valuable experience in a diverse range of schools, each with its unique demographic challenges. As a mother of two boys and a stepmother to two girls, her dedication to education extends beyond her professional life, as she understands the importance of quality education in shaping young minds.
Amy's dedication lies in her belief that every pupil deserves the very best education. Her leadership is marked by a commitment to nurturing the potential within each child, ensuring they receive the support and opportunities they need to thrive academically and personally. With a strong track record of improving schools, Amy's expertise has consistently led to enhanced educational outcomes for students and the communities she serves.
Amy is committed to her own professional development, consistently striving to learn and grow in her role as an educational leader. This commitment to ongoing learning reflects her dedication to the field of education.
Amy Blackburn
Deputy CEO – Ironstone Multi Academy Trust
---
SIO: Louise Stinson
Louise Stinson works as the School Improvement Officer at 'Ironstone Academy Trust'. Experienced in this role she is also the School Improvement Partner for 'The Mast Academy Trust' in Kirklees.
IVF mum of one, wife of a school friend and love of education.
Raised and educated on Teesside, Lou has a genuine love of the area and a passion to improve the life chances of children; striving for the highest of standards and driving improvement.
Qualifying as a teacher in 2001, Lou has worked in Primary, Special and Middle schools, working as a senior leader since 2005 she has experience teaching and leading in contrasting areas of demographics from rural to city schools.
Lou has a personal interest in inclusion for all and exposing children to difference; difference in all walks of life, preparing the younger generation for life in a world that's continuously evolving.
Louise Stinson
School Improvement Officer – Ironstone Multi Academy Trust